Please scroll to the bottom for more images.
Brazilian-pepper
Schinus terebinthifolius
Anacardiaceae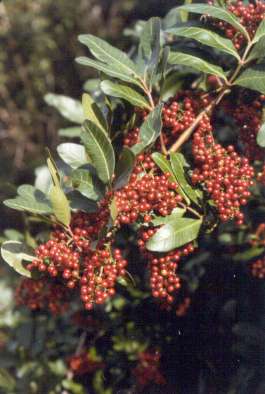 Copyright by: Chuck McCartney
Ecological Restoration Notes:
Highly invasive and to be eradicated whenever encountered.
Range:
Nonnative and invasive in Florida. Native to South America.

Map of select IRC data from peninsular Florida.
Wildlife and Ecology:
Larval host plant
for red-banded hairstreak butterfly (
Calycopis cecrops
) and the only known larval host for the recently introduced fulvous hairstreak butterfly (
Electrostrymon angelica
).
Nectar plant
for Boisduval's sulphur (
Eurema boisduvaliana
), cassius blue (
Leptotes cassius
), fulvous hairstreak, giant swallowtail (
Papilio cresphontes
), long-tailed skipper (
Urbanus proteus
), Miami blue (
Cyclargus thomasi bethunebakeri
), southern broken-dash (
Wallengrenia otho
) and other butterflies.
References:
Hammer 2004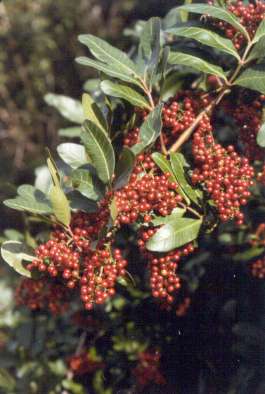 Copyright by: Chuck McCartney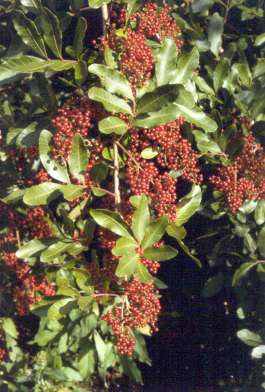 Copyright by: Chuck McCartney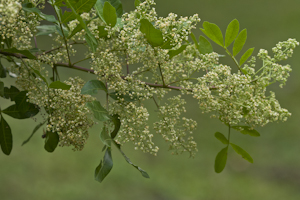 Copyright by: Keith A. Bradley
Other data on Schinus terebinthifolius available from: