Please scroll to the bottom for more images.
Jack-in-the-bush
Chromolaena odorata
Asteraceae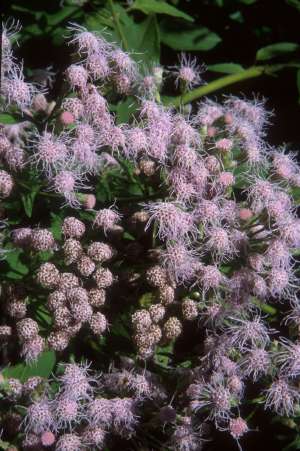 Copyright by: Roger L. Hammer
General Landscape Uses:
An aggressive native weed. Not recommended for general landscape use.
Availability:
Occasionally cultivated.
Range:
Peninsular Florida south to the Monroe County Keys; Texas, West Indies, Mexico, Central America and South America.

Map of select IRC data from peninsular Florida.
Wildlife and Ecology:
Nectar plant for amethyst hairstreak (Chlorostrymon maesites), Florida white (Appias drusilla), giant swallowtail (Papilio cresphontes), gulf fritillary (Agraulis vanillae), julia (Dryas iulia), large orange sulpher (Phoebis agarithe), long-tailed skipper (Urbanus proteus), mangrove skipper (Phocides pigmalion), martial scrub-hairstreak (Strymon martialis), silver-banded hairstreak (Chlorostrymon simaethis), [the introduced?] tiny hairstreak (Timolus azia) and other butterflies.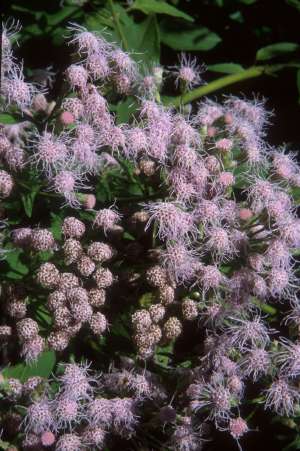 Copyright by: Roger L. Hammer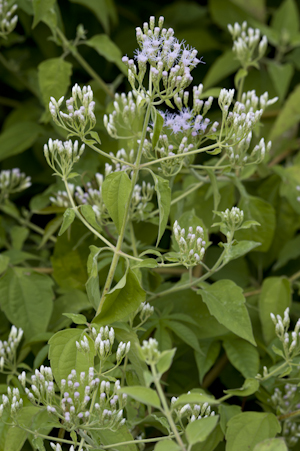 Copyright by: Keith A. Bradley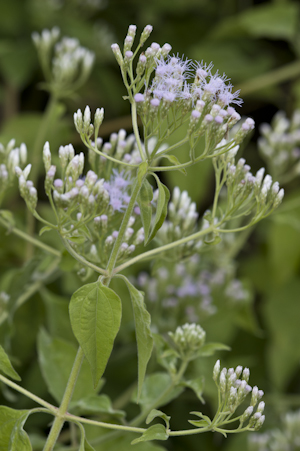 Copyright by: Keith A. Bradley
Other data on Chromolaena odorata available from: