Please scroll to the bottom for more images.
Faithful Beauty
Composia fidelissima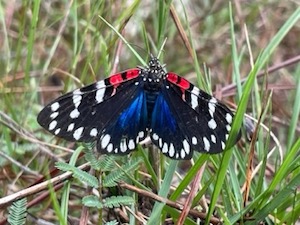 Copyright by: Jennifer Possley, 2022
Description:
This is a distinctive day flying moth with red, blue and white pattern. Caterpillars are red with dark blue spots.
Range:
South Florida and the West Indies.
Distribution and Abundance in Florida:
Year round in Florida.
Habitat(s):
Tropical hardwood hammocks and pine rocklands
Food:
Larval host: Devil's-potato (Echites umbellatus), Leafless swallowwort (Orthosia scoparia) and Baybean (Canavalia rosea).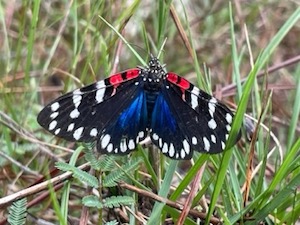 Copyright by: Jennifer Possley, 2022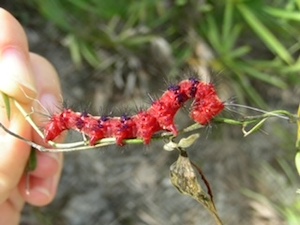 Copyright by: Jennifer Possley, 2022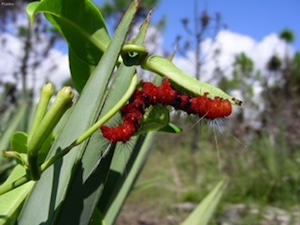 Copyright by: Jennifer Possley, 2022