Restoration Work at Simpson Park
IRC's Ecological Restoration crew has been conducting "strike team tactics" aimed at restoring the canopy of the historic Simpson Park in the City of Miami. This important remnant of the once great Brickell Hammock suffers from invasions of numerous exotic and native vines. One of the greatest threats is from the native Hoopvine (Trichostigma octandrum). Hoopvine's stems can become very thick and large, adding additional weight to tree limbs, smothering branches and preventing photosynthesis, therefore damaging the canopy trees. Our hope is to conserve the many rare species that call Simpson Park home and allow them to thrive in the heart a metropolis.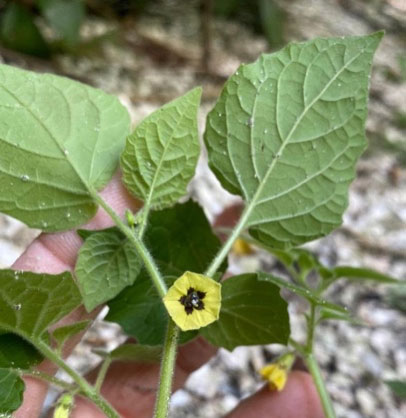 One of the many rare plants found at Simpson Park, Husk tomato (Physalis pubescens), is pictured above.