An Update on Pine Rockland Restoration Efforts at Military Site - Special Operations Command South in Homestead, Florida
August 31st, 2021
IRC continues its ecological restoration activities at the United States Department of Defense SOCSOUTH facility, adjacent to the Homestead Air Reserve Base in Homestead, Florida. This work focuses on restoring pine rockland habitat for two federally endangered plants, Galactia smallii (Small's milkpea) and Linum arenicola (Sand flax).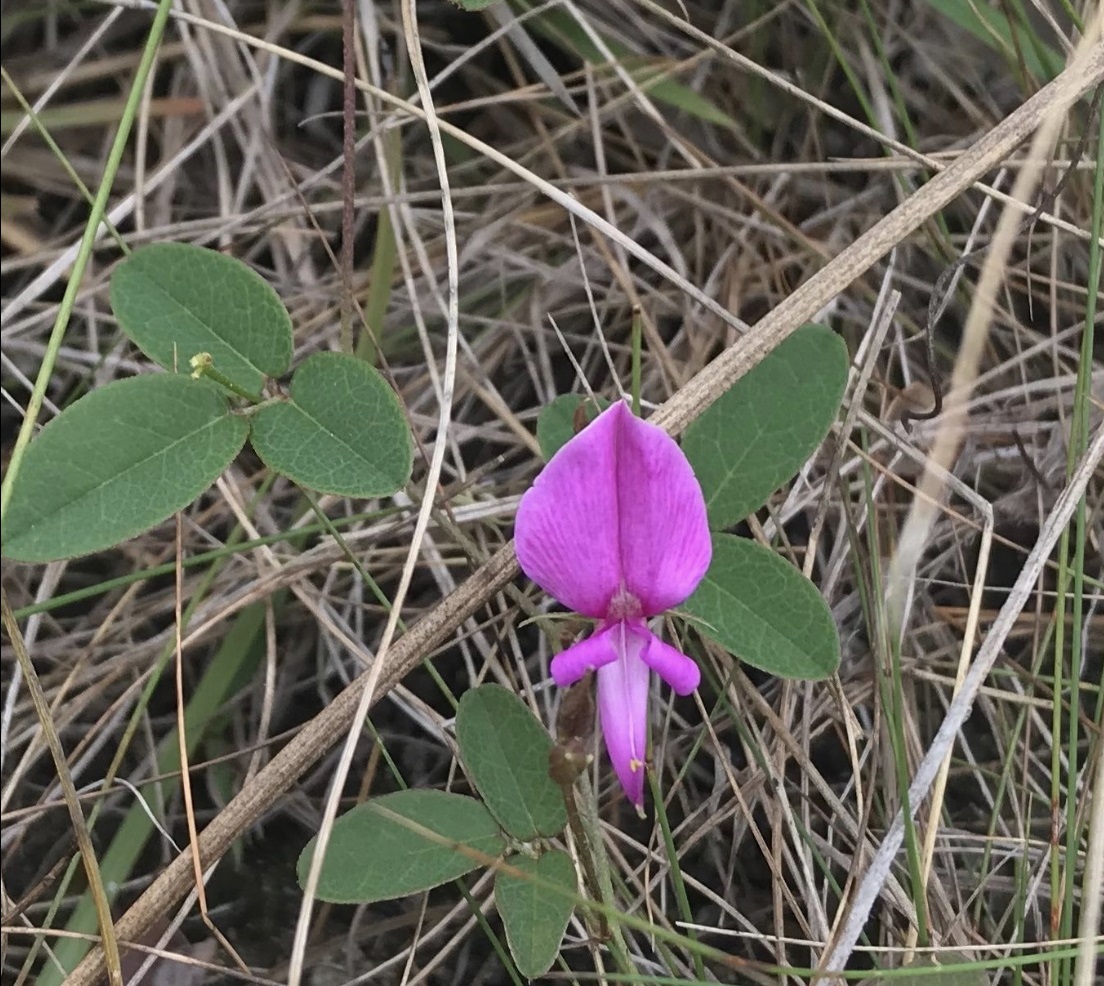 Galactia smallii (Small's milkpea)
Over the last several years, we have focused our efforts on invasive species control and native hardwood reduction. Currently, we are utilizing restoration mowing at the site to effectively manage native and nonnative weeds and increase native pine rockland groundcover diversity. We have observed native species flourishing and beginning to colonize even the most disturbed areas. We expect to see further expansion as restoration continues.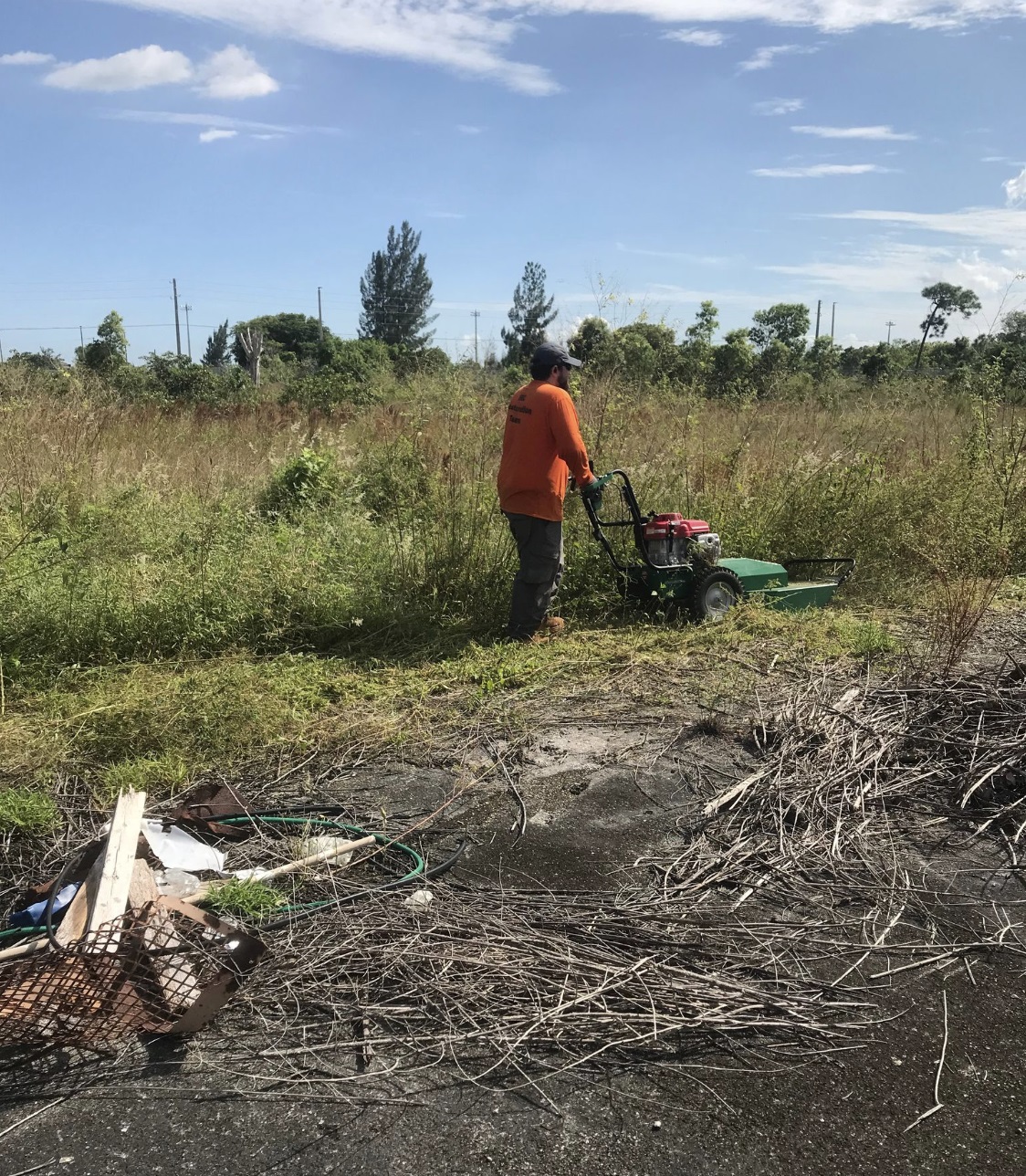 IRC Crew Leader, Donnie Faughnan, restoration mowing.
Moving forward, we are adding more than 2,000 plants at this location, which includes species that are presently absent from the site to increase diversity. Using the restoration approach of applied nucleation, which utilizes natural recovery processes to aid native plant recruitment, plants are grouped in small patches as focal areas for recovery. Once planted, these patches, or nuclei, facilitate the establishment of new recruits, expanding pine rockland groundcover and shrub layers over time. Originally designed to decrease costs and increase success of restoration of highly degraded forests utilizing animal dispersers, applied nucleation can also work for species that are primarily wind dispersed, like grasses. We have had success with this technique installing small patches of direct-seeded native grasses and intend to demonstrate this technique on a larger and more complex scale. The concept of applied nucleation is also important by concentrating pine trees, woody shrubs, and dense plantings of grasses and wildflowers in small areas, in combination with restoration mowing.
The restoration of this site is key to gaining an understanding of how to restore severely degraded pine rocklands, and pine rocklands where the substrate has been completely destroyed. We are excited by our results and want to thank Alex Seasholtz, Donnie Faughnan, and Gabriel Caceres for their excellent work over the last year.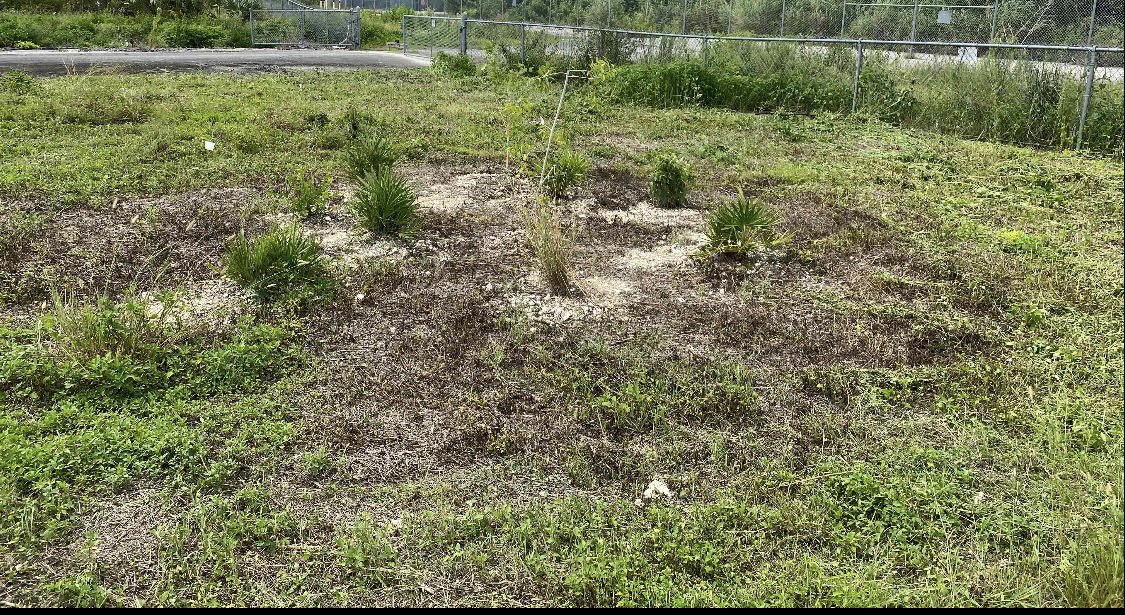 Planted restoration "nucleus" demonstrating the concept of applied nucleation, utilizing wind, gravity, and animal dispersal.
Check out some awesome before and during photos from the work done on this project below:

Before (Left) and During (Right).
Before (Left) and During (Right).

Before (Left) and During (Right).