Please scroll to the bottom for more images.
Roystonea regia (Kunth) O.F. Cook
Royal palm, Florida royal palm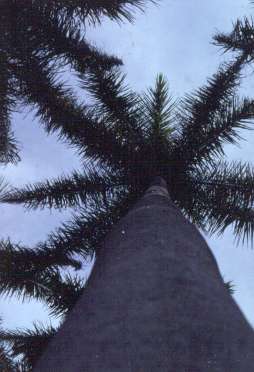 Copyright by: Roger L. Hammer
Family:
Arecaceae
Group:
Monocot
Substrate:
Terrestrial
Habit:
Tree
Perennation:
Perennial
Native Range:
Florida, the West Indies, Mexico and Central America; widely cultivated and sometimes naturalized outside of its natural range.
Map of select IRC data for peninsular Florida
NatureServe Global Status:
Imperiled
State of Florida Status:
Endangered
Florida Natural Areas Inventory State Status:
Imperiled
IRC SOUTH FLORIDA Status:
Rare
SOUTH FLORIDA Occurrence:
Present
SOUTH FLORIDA Native Status:
Native
SOUTH FLORIDA Cultivated Status:
Cultivated
Comments:
For a digitized image of Elbert Little's Florida range map, visit the
Exploring Florida
website.
Synonyms:
R. elata.
Other data on Roystonea regia available from :
Roystonea regia has been found in the following 64 conservation areas :
Occurrence
Native Status
Alice C. Wainwright Park
Present
Not Native, Naturalized
Arch Creek Park
Present
Not Native, Naturalized
Big and Little George Hammocks
Present
Not Native, Naturalized
Big Cypress National Preserve
Present
Native
Bill Sadowski Park
Present
Not Native, Naturalized
Bonair Beach Parcel, Martin County
Present
Not Native, Naturalized
Caloosahatchee Creeks Preserve
Present
Not Native, Naturalized
Camp Owaissa Bauer Addition
Present
Not Native, Naturalized
Castellow Hammock parcel 28
Present
Not Native, Naturalized
Castellow Hammock parcel 33
Present
Not Native, Naturalized
Castellow Hammock Park
Present
Not Native, Naturalized
Chapman Field Park
Present
Not Native, Naturalized
Collier-Seminole State Park
Present
Native
Corkscrew Swamp Sanctuary
Present
Not Native, Naturalized
County Line Scrub, Miami-Dade County
Present
Not Native, Naturalized
Curry Hammock State Park
Presumed Extirpated
Not Native, Cultivated Only
Deering Estate at Cutler
Present
Not Native, Naturalized
Dr. Von D. Mizell-Eula Johnson State Park
Present
Not Native, Naturalized
Enchanted Forest Park
Present
Not Native, Naturalized
Everglades National Park
Present
Native
Fakahatchee Strand Preserve State Park
Present
Native
Fern Forest Nature Center
Present
Not Native, Naturalized
Florida City Pineland
Present
Not Native, Naturalized
Fuchs Hammock Preserve
Present
Not Native, Naturalized
Greynolds Park
Present
Not Native, Naturalized
Harden Hammock
Present
Not Native, Naturalized
Hattie Bauer Hammock
Present
Not Native, Naturalized
Highland Oaks Park
Present
Not Native, Naturalized
Hillsboro Pineland Natural Area
Present
Not Native, Naturalized
Hugh Taylor Birch State Park
Present
Not Native, Naturalized
Jonathan Dickinson State Park
Present
Key West National Wildlife Refuge
Presumed Extirpated
Not Native, Cultivated Only
Kiplinger
Present
Not Native, Naturalized
Koreshan State Historic Site
Present
Not Native, Naturalized
Lake Okeechobee Marshes
Present
Not Native, Naturalized
Long Key Natural Area & Nature Center
Present
Not Native, Naturalized
Matheson Hammock Park
Present
Not Native, Naturalized
Meissner Hammock
Present
Not Native, Naturalized
Milton E. Thompson Park
Present
Not Native, Naturalized
Navy Wells Pineland 23
Present
Not Native, Naturalized
Navy Wells Pineland Preserve
Present
Not Native, Cultivated Only
Ocean Ridge Hammock Park
Present
Not Native, Naturalized
Peck Lake Park
Present
Not Native, Naturalized
Picayune Strand State Forest
Assumed to be Present
Native
Pine Island Ridge Natural Area
Present
Not Native, Naturalized
Pond Apple Slough Natural Area
Present
Not Native, Naturalized
R. Hardy Matheson Preserve
Present
Not Native, Naturalized
Red Reef Park, including Gumbo Limbo Nature Center
Present
Not Native, Naturalized
Riverbend Park
Present
Not Native, Naturalized
Rock Pit 39
Present
Not Native, Naturalized
Seabranch Preserve State Park
Present
Not Native, Naturalized
Seacrest Scrub Natural Area
Present
Not Native, Naturalized
Secret Woods Nature Center
Present
Not Native, Naturalized
Sewell Park
Present
Not Native, Naturalized
Silver Palm Groves
Present
Not Native, Naturalized
Silver Palm Hammock
Present
Not Native, Naturalized
Simpson Park
Present
Not Native, Naturalized
Tall Cypress Natural Area
Present
Not Native, Naturalized
The Barnacle State Historic Park
Present
Not Native, Naturalized
Tradewinds Park & Stables
Present
Not Native, Naturalized
Trail Glades Range
Present
Not Native, Naturalized
Tree Tops Park
Present
Not Native, Naturalized
Twin Rivers
Present
Not Native, Naturalized
West Lake Park/Anne Kolb Nature Center
Present
Not Native, Naturalized
All Images: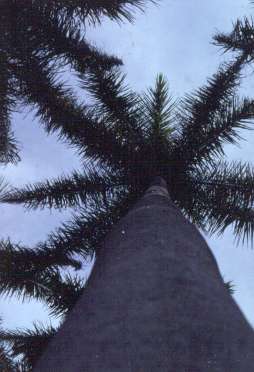 Copyright by: Roger L. Hammer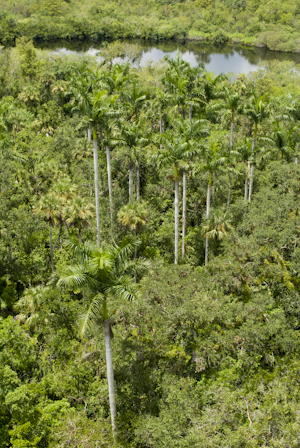 Copyright by: Keith A. Bradley