Please scroll to the bottom for more images.
Mangifera indica L.
Mango
Copyright by: Keith A. Bradley
Family:
Anacardiaceae
Group:
Dicot
Substrate:
Terrestrial
Habit:
Tree
Perennation:
Perennial
Map of select IRC data for peninsular Florida
SOUTH FLORIDA Occurrence:
Present
SOUTH FLORIDA Native Status:
Not Native, Naturalized
South Florida History and Distribution:
IRC considers this an emerging invasive in South Florida.
SOUTH FLORIDA Cultivated Status:
Cultivated
Comments:
For more images, click on the Atlas of Florida Vascular Plants link below. 
Other data on Mangifera indica available from :
Mangifera indica has been found in the following 79 conservation areas :
Occurrence
Native Status
Alice C. Wainwright Park
Present
Not Native, Naturalized
Arch Creek Park
Present
Not Native, Naturalized
Big and Little George Hammocks
Present
Not Native, Naturalized
Big Cypress National Preserve
Possibly Extirpated
Not Native, Naturalized
Bill Sadowski Park
Present
Not Native, Naturalized
Biscayne National Park
Present
Not Native, Naturalized
Blue Heron Hammock, Florida Keys Wildlife and Environmental Area
Present
Not Native, Naturalized
Caloosahatchee Creeks Preserve
Present
Not Native, Naturalized
Camp Owaissa Bauer
Present
Not Native, Naturalized
Camp Owaissa Bauer Addition
Present
Not Native, Naturalized
Cape Romano - Ten Thousand Islands Aquatic Preserve
Present
Not Native, Naturalized
Castellow Hammock parcel 31
Present
Not Native, Naturalized
Castellow Hammock parcel 33
Present
Not Native, Naturalized
Castellow Hammock Park
Present
Not Native, Naturalized
Cayo Costa State Park
Present
Not Native, Naturalized
Coconut Creek Maple Swamp Natural Area
Present
Not Native, Naturalized
Collier-Seminole State Park
Present
Not Native, Naturalized
Deering Estate at Cutler
Present
Not Native, Naturalized
Delray Oaks Natural Area
Present
Not Native, Naturalized
Doris Davis Forman Wilderness Preserve Natural Area
Present
Not Native, Naturalized
Dry Tortugas National Park
Presumed Extirpated
Not Native, Naturalized
Dupuis Reserve
Present
Not Native, Naturalized
Enchanted Forest Park
Present
Not Native, Naturalized
Everglades National Park
Present
Not Native, Naturalized
Fakahatchee Strand Preserve State Park
Present
Not Native, Naturalized
Fred C. Babcock-Cecil M. Webb Wildlife Management Area
Present
Not Native, Naturalized
Fuchs Hammock Preserve
Present
Not Native, Naturalized
Gomez
Present
Not Native, Naturalized
Greynolds Park
Present
Not Native, Naturalized
Gulfstream Park
Present
Not Native, Naturalized
Halpatiokee Regional Park
Present
Not Native, Naturalized
Hattie Bauer Hammock
Present
Not Native, Naturalized
Hobe Sound Sandhill
Present
Not Native, Naturalized
Hugh Taylor Birch State Park
Present
Not Native, Naturalized
Ingram Pineland
Present
Not Native, Naturalized
J.N. Ding Darling National Wildlife Refuge
Present
Not Native, Naturalized
John Kunkel Small Pineland
Present
Not Native, Naturalized
John Pennekamp Coral Reef State Park
Present
Not Native, Naturalized
Jonathan Dickinson State Park
Present
Not Native, Naturalized
Juno Dunes Natural Area
Present
Not Native, Naturalized
Kendall Indian Hammocks Park
Present
Not Native, Naturalized
Koreshan State Historic Site
Present
Not Native, Naturalized
Larry and Penny Thompson Park
Present
Not Native, Naturalized
Lignumvitae Key Botanical State Park
Present
Not Native, Naturalized
Long Key Natural Area & Nature Center
Present
Not Native, Naturalized
Loveland Hammock
Present
Not Native, Naturalized
Matheson Hammock Park
Present
Not Native, Naturalized
Meissner Hammock
Present
Not Native, Naturalized
Miramar Pineland
Present
Not Native, Naturalized
Navy Wells Pineland 23
Present
Not Native, Naturalized
Navy Wells Pineland Preserve
Present
Not Native, Naturalized
Ned Glenn Nature Preserve
Possibly Extirpated
Not Native, Naturalized
Oak Grove Park
Present
Not Native, Naturalized
Palm Drive Pineland
Present
Not Native, Naturalized
Pine Island Ridge Natural Area
Present
Not Native, Naturalized
Pine Jog Environmental Sciences Center
Present
Not Native, Naturalized
Porter-Russell Pineland
Present
Not Native, Naturalized
R. Hardy Matheson Preserve
Present
Not Native, Naturalized
Rock Pit 39
Present
Not Native, Naturalized
Rocky Point Hammock
Present
Not Native, Naturalized
Rolling Oaks Park
Present
Not Native, Naturalized
Rookery Bay National Estuarine Research Reserve
Present
Not Native, Naturalized
Rosemary Scrub Natural Area
Present
Not Native, Naturalized
Savannas Preserve State Park
Present
Not Native, Naturalized
Seabranch Preserve State Park
Present
Not Native, Naturalized
Seacrest Scrub Natural Area
Present
Not Native, Naturalized
Secret Woods Nature Center
Present
Not Native, Naturalized
Sewell Park
Present
Not Native, Naturalized
Silver Palm Groves
Present
Not Native, Naturalized
Silver Palm Hammock
Present
Not Native, Naturalized
Sunny Palms Pineland
Present
Not Native, Naturalized
Ten Thousand Islands National Wildlife Refuge
Present
Not Native, Naturalized
The Barnacle State Historic Park
Present
Not Native, Naturalized
Trail Glades Range
Present
Not Native, Naturalized
Tree Tops Park
Present
Not Native, Naturalized
Twin Rivers
Present
Not Native, Naturalized
Vizcaya Museum and Gardens
Present
Not Native, Naturalized
Woodmont Natural Area
Present
Not Native, Naturalized
Zoo Miami
Present
Not Native, Cultivated Only
All Images:
Copyright by: Keith A. Bradley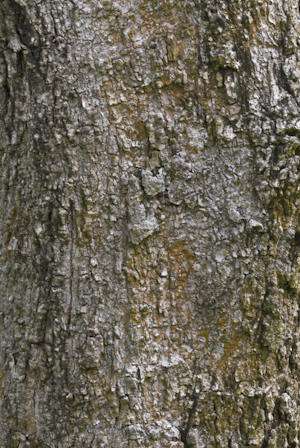 Copyright by: Keith A. Bradley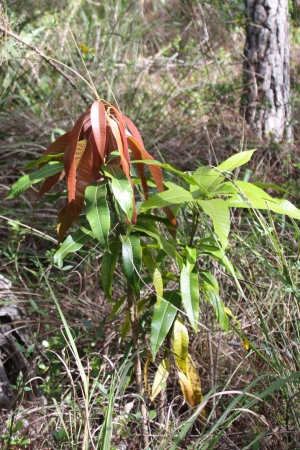 Copyright by: George D. Gann
naturalizing in habitat, Dominican Republic, 2011