Please scroll to the bottom for more images.
Cordyline fruticosa (L.) Chev.
Tiplant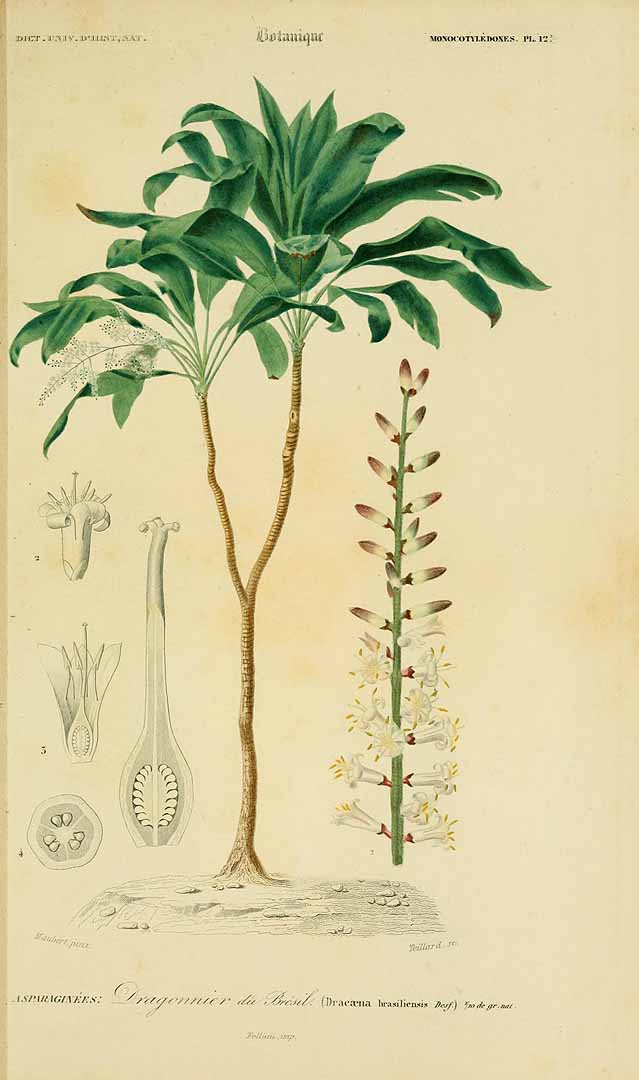 Copyright by
:
plantillustrations.org
(public domain)
originally published in d' Orbigny, C.V.D., Dictionnaire universel d'histoire naturelle, plates vol. 3, t. 7[Monocotylédones 12] (1841-1849) [Maubert]
Family:
Asparagaceae
Group:
Monocot
Substrate:
Terrestrial
Native Range:
Tropical Asia; widely cultivated and sometimes naturalized elsewhere.
Map of select IRC data for peninsular Florida
SOUTH FLORIDA Occurrence:
Present
SOUTH FLORIDA Native Status:
Not Native, Cultivated Only
SOUTH FLORIDA Cultivated Status:
Cultivated
Comments:
For images, visit
CalPhotos
.
Other data on Cordyline fruticosa available from :
Cordyline fruticosa has been found in the following 16 conservation areas :
Occurrence
Native Status
Alice C. Wainwright Park
Present
Not Native, Cultivated Only
Biscayne National Park
Present
Not Native, Cultivated Only
Castellow Hammock parcel 33
Present
Not Native, Cultivated Only
Delray Oaks Natural Area
Present
Not Native, Cultivated Only
Dry Tortugas National Park
Presumed Extirpated
Not Native, Cultivated Only
Everglades National Park
Possibly Extirpated
Not Native, Cultivated Only
Fern Forest Nature Center
Present
Not Native, Cultivated Only
Frenchman's Forest Natural Area
Present
Not Native, Cultivated Only
Halpatiokee Regional Park
Present
Not Native, Cultivated Only
Hattie Bauer Hammock
Present
Not Native, Cultivated Only
Hugh Taylor Birch State Park
Present
Not Native, Cultivated Only
Long Key Natural Area & Nature Center
Present
Not Native, Cultivated Only
Matheson Hammock Park
Present
Not Native, Cultivated Only
Oleta River State Park
Present
Not Native, Cultivated Only
Red Reef Park, including Gumbo Limbo Nature Center
Present
Not Native, Cultivated Only
Seacrest Scrub Natural Area
Present
Not Native, Cultivated Only
All Images: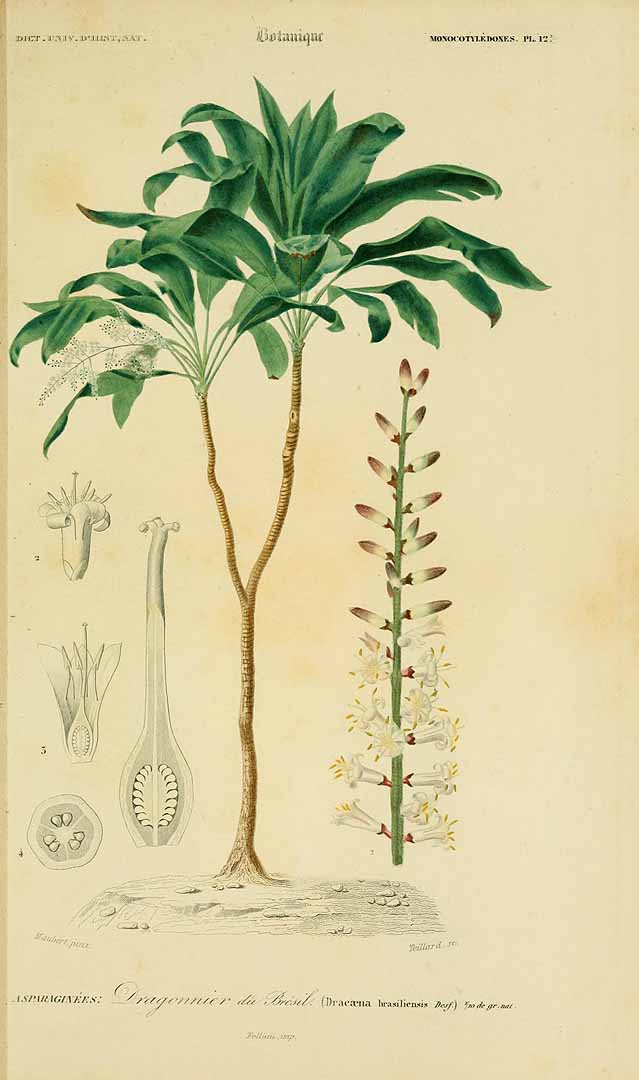 Copyright by
:
plantillustrations.org
(public domain)
originally published in d' Orbigny, C.V.D., Dictionnaire universel d'histoire naturelle, plates vol. 3, t. 7[Monocotylédones 12] (1841-1849) [Maubert]